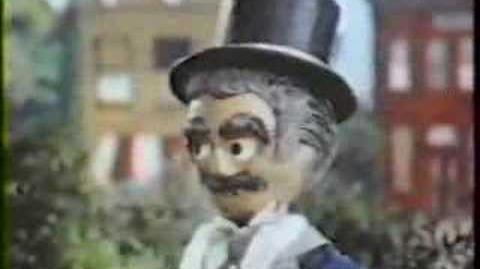 It's a hot day, so Gumby, Pokey, Prickle, and Goo decide to go to the local ice cream shop, lured in by the promise of "All the lemonade you can drink" for ten cents. When they request their second round, the soda jerk refuses, insisting that one glass is all you can drink for ten cents. (Insert muted trumpets here.) They leave the store in a huff only to come across a gentleman whose cat has trapped itself at the top of a tree. When Gumby's fire engine ladder doesn't reach the top, Goo kills the tree with weed killer (since it's obviously too much trouble for her to just fly up there), and the tree wilts, placing the cat back in the gentleman's arms. The man is so happy to have his cat back that he gives Goo ten thousand dollars, which she uses to set up her own ice cream shop next door to the one they went to, and gives away unlimited lemonade for five cents, driving the soda jerk out of business and into abject poverty.
Ad blocker interference detected!
Wikia is a free-to-use site that makes money from advertising. We have a modified experience for viewers using ad blockers

Wikia is not accessible if you've made further modifications. Remove the custom ad blocker rule(s) and the page will load as expected.